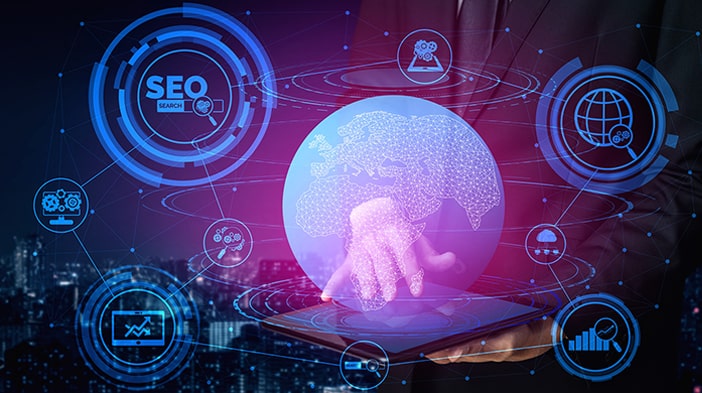 Digital marketing for business growth acceleration
PromiAD, 1 year ago
3 min

read
128
Small businesses are growing rapidly and large businesses getting even larger, read along to find out how? Remember the good old days when we used to sit back on the couch watching TV with our parents and siblings after dinner? Waiting eagerly for the 9 p.m. show and humming the songs of TV Commercials which popped up every 5 to 10 minutes? Well, that doesn't happen now, does it? Our kids don't watch TV and surprisingly nor do we. The advertisements didn't change nor did the marketing styles, but the medium did. Watching shows on television seems odd and ancient. We have diverted our attention from print and broadcast media to "Social Media". Digital marketing for business is a new
Social media is the very-hyped platform where brands do their marketing and make people aware of their presence. This has become the primary platform to advertise and brand your company. Where businesses find, follow, and target their audience. In the past few years, it has been observed that there is 6x more focus on social media campaigns than that on print or broadcast media.
People these days not only follow brands but also dig a bit deeper into their profiles and make buying decisions based on the brand images portrayed on platforms such as Facebook, Twitter, Instagram, and Snapchat.
This paradigm shift in consumer buying behavior and marketing strategies has been caused due to digital marketing. Digital marketing has completely evolved the concept of marketing and advertisement and changed the communication channels used a few decades back, It has not only attracted our young generation but it's target audience if every other person who owns a smartphone and has access to the internet. Now that you know what technology has done to the marketing strategies, and you are well aware of the power of Digital Marketing, here are a few steps to follow in order to boost up your profits:
Using SEO
Search Engine Optimization is the new key to success in business markets. It is basically the tool to drive traffic to your website/posts in order to gain the maximum customer engagement rate. SEO is the ultimate power tool you wouldn't want to miss if you're seeking a sales uplift.
Remarketing
It sometimes happens that the advertisements you have posted on different websites and social media don't get the response you were expecting. But you don't have to stress out, we have got you covered and have a simple and easy to implement solution. In such a case, try to track those people who have visited your website but didn't make a purchase. Post your ads on those sites which they visit frequently to make them well aware of what you're offering. This digital marketing tactic might end up convincing those customers to buy your offering.
Responsive Web Design
Be it children, adults, or old people, everybody has a digital device in their hands whether it is a mobile phone, a tablet, or a smartwatch. To attract all these target customers, make sure you have responsive web designs of your websites/advertisements that fit the screens of all these devices. This will be even more convenient for customers and therefore much more attractive.
Video Marketing
Recent studies show that 87% of the marketeers are using videos for branding. The reason being very obvious, more than 83% of people spend maximum time streaming videos rather than reading posts. Illustrating your brand image and a whole description of your offerings in the form of a video can result in 20x more responses from customers. We kid you not, it is the most effective way of getting maximum customer engagement so you better start working on it.
So yet again, if you're looking for ways to level-up your sales and profits and striving to build an impressive brand image, all these steps will minimize all the hindrances you're facing to reach your objectives. Stay tuned for more tips and tricks for marketing!
Related posts
Subscribe
* You will receive the latest news and updates on your favorite celebrities!