Lay's Pioneers Sustainable Tourism and Waste Management in Northern Pakistan

Tehreem Zafar, 4 weeks ago
1 min

read
49
Lay's is bringing a positive change! A change that unveils an innovative recycling initiative which tackles the pressing issue of improper waste disposal with a forward-thinking approach. In a strategic collaboration with the Kaghan Development Authority, a subsidiary of the Government of Khyber Pakhtunkhwa, Lay's is not only raising awareness about responsible waste management practices among tourists but is also taking concrete steps to preserve the pristine beauty of Northern regions, lakes, and popular tourist destinations. Through this initiative, Lay's is installing a network of waste collection bins in 12 strategically chosen areas, steering in a new era of sustainable tourism and environmental wellbeing.
The packaging materials collected from these bins will be gathered by PepsiCo's trusted recycling collaborator, Green Earth Recycling, and subsequently channelled to Dastan-e-Rumaan, an esteemed organization dedicated to upcycling. At Dastan-e-Rumaan, skilled workers employ their craftsmanship on traditional handlooms to transform these discarded wrappers into exquisite "sustainable fashion" items, such as stylish tote bags. This process not only mitigates waste but also empowers local artisans while fostering a profound commitment to sustainability.
If we look at it from a broader perspective, this initiative aligns seamlessly with PepsiCo goals to establish a circular economy for plastics. Moreover, it forms an integral part of the broader 'Summer with Lay's' campaign, harmonizing the delight of snacking with the mission to champion responsible tourism.
Lay's unwavering commitment to sustainable snacking is evident, and their Summer with Lay's program serves as a prominent illustration of their endeavours to craft a brighter future for all.
So, explore and enjoy the North with Lay's this Summer!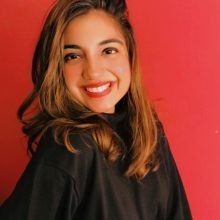 Tehreem Zafar
A passionate digital marketer and social media expert with a flair for crafting captivating stories.
Related posts
Subscribe
* You will receive the latest news and updates on your favorite celebrities!