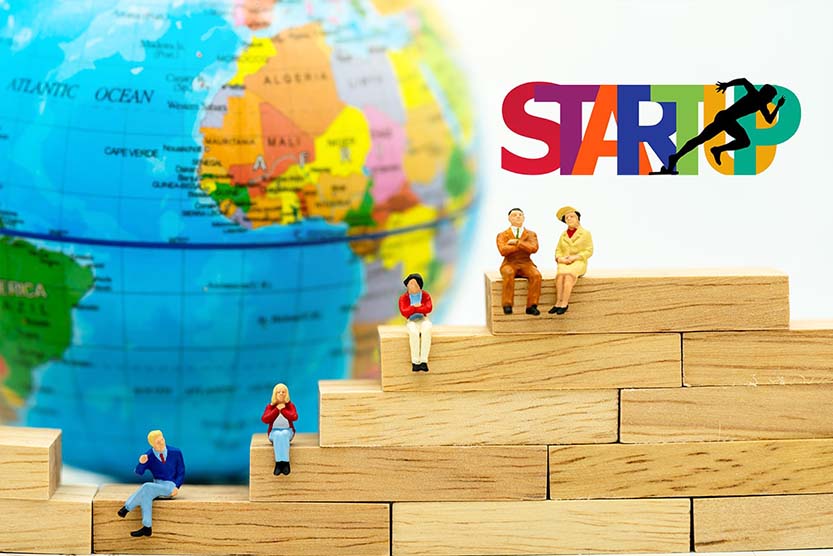 Six most Inspiring Entrepreneurial Journeys
Muhammad Usman, 3 years ago
3 min

read
21248
The common most simple definition of an entrepreneur is, 'A person who is an initiator and a challenger'.  But in reality, entrepreneurs are 'risk-takers'. They are the ones who set up legacies and bring in change. They take 'being your own boss' to another level. However, the true entrepreneurial spirit lies in the fact that they never back down. They face challenges and risks as they come by. Those risks define an enterprise formed by uncertainty and hard work. Here is a list of entrepreneurs that fought against all odds. Their journeys will inspire your entrepreneurial dreams by reading most Successful Pakistani Entrepreneurs:
Jehangir Saifullah Khan
Jehangir Saifullah Khan joined the Saif Group after graduating from the University of Virginia, the USA in 2001. After successfully managing the Group's Textile operations for three years, he joined Saif Telecom. In Saif Telecom he was involved in developing and securing financing for Pakistan's first undersea fiber optic cable system TW-1. Today Pakistan's leading bandwidth provider known as Transworld.
After successful completion of the undersea fiber-optic system, Mr. Jehangir Saifullah Khan joined Saif Energy Limited and is presently the Chief Executive Officer. Saif Energy Limited has had several oil and gas discoveries under his leadership.
Mr. Jehangir Saifullah Khan's passion for the alleviation of poverty through high impact business projects, made him conceive JSK Feeds Ltd in 2014. A poultry and animal feed manufacturing company. This project has a direct impact on the lives of two hundred thousand people helping them to come out of poverty.
Monis Rahman a Most Successful Pakistani Entrepreneur
Featured in Forbes, New York Times, CNN, and many other international platforms, Monis Rahman has made us all proud. He is the founder of Naseeb Networks, an online portal that caters job recruitment opportunities. The website has over 50,000 visitors every day and has helped changed the dynamics of recruitment. He is also working as a director of the KASHF Foundation.  The platform empowers women to build sustainable communities. Naseeb Networks features two ventures, rozee.pk and minhati.com. The latter provides job opportunities in the Kingdom of Saudi Arabia.
Sidra Qasim 
Co-founder of Markhor, Sidra is a young Pakistani entrepreneur. The project ensues handmade shoes and accessories for both men and women. The spirit doesn't end here. Sidra sought talented personnel from rural areas who had lots of talent and flair of handiwork. But they were waiting for the right opportunity. Thus, Sidra's journey as an entrepreneur took flight. She not only has a comprehensive website but a strong team full of passion and talent to show the world!
Fiza Farhan 
Chief executive of Buksh Foundation, Fiza Farhan is a social entrepreneur inspiring change. Buksh Foundation is a Pakistani microfinance institution, formed with the purpose to alleviate poverty woes. The foundation provides loans to the lower-income class and helps them set up small scale businesses. Their aim is to improve overall living standards. However, the foundation also trains women to become energy entrepreneurs. Through this, they are able to bring in solar-generated electricity to rural areas. 
Zia Imran 
Besides being an entrepreneur, Zia Imran is known as a motivational speaker as well. His passion resides in building energy-saving and automated devices. He has an extensive twenty plus experience in the IT sector. Also, the CEO of VahZay, Zia Imran hasn't faltered since. He dedicates most of his time in producing and developing products that use bio-renewable energy. A much-needed initiative for a country facing an energy crisis.
Maria Umar 
Maria is one entrepreneur to look out for. Her venture includes a digital platform dedicated to women. Founder of 'Women Digital League', the platform ensues various training sessions and programs to empower women. Maria's digital space also provides various job and work opportunities for women to pursue and professionally grow. She has been featured various times on both local and international platforms including techcamp and Global Thinkers Mentors. She also participated in 'Project Artemis' a women empowerment program. This particular program was designed by
Muhammad Usman
Experienced marketer with a demonstrated history of working in digital marketing and branding. Muhammad Usman specializes in growth hacking for businesses with a mix of marketing, corporate communication, and user experience (UX) strategies. He empowers brands to communicate with their target audience through end-to-end digital marketing and branding strategies.
Related posts
Subscribe
* You will receive the latest news and updates on your favorite celebrities!