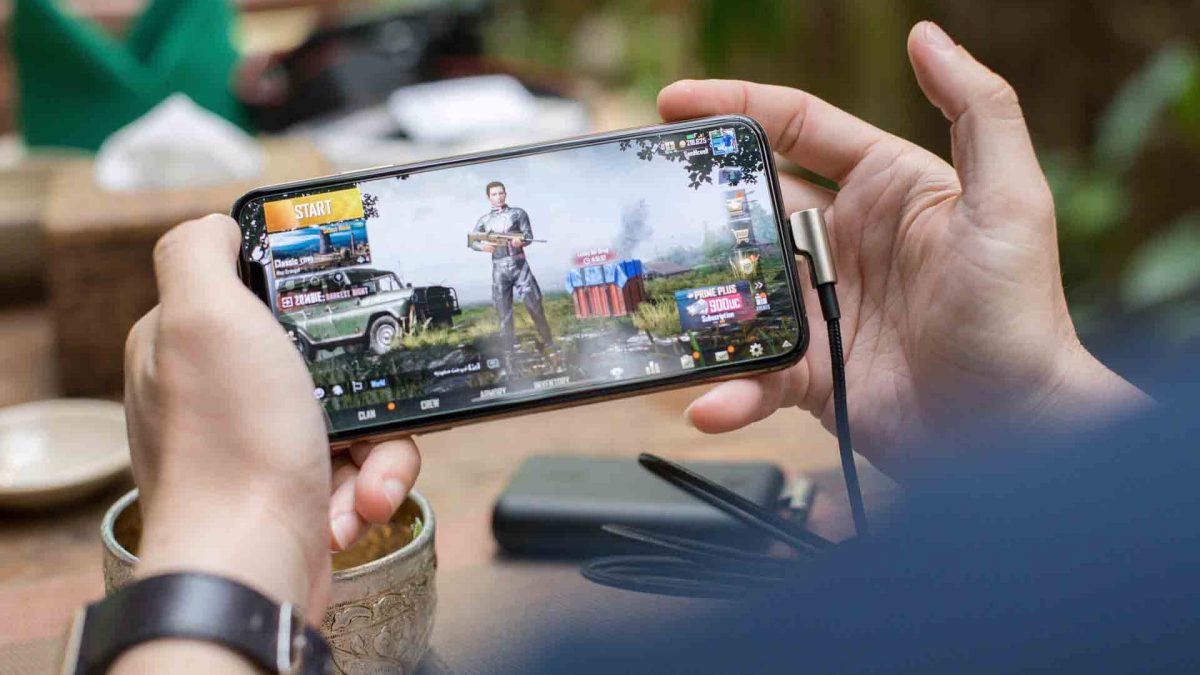 PUBG mobile is redefining the smartphone industry
Muhammad Usman, 4 years ago
3 min

read
2224
Player Unknown's Battleground (PUBG) is a leading mobile game that has grossed over 1 billion. The game genre ensues a multiplayer shooter game. Four different maps and 3 modes for players to choose from. Also, the game is played in solo, duo or squad online. The game has brought millions of players together from around the world. With only one purpose to ensue: Chicken Dinner!
So how has PUBG changed the dynamics of the smartphone industry?
Earning a 'chicken dinner' in the game is tough. It requires strategy, plan of action, overt intelligence and most importantly team work. Even if the former elements are present becoming the last person alive requires quality specifications. Smartphone ram and specs play a huge role in playing the game. Players can work around minute details if the graphics are exceptional. However, low quality graphics can significantly reduce your chances of winning. Many players with 4gb ram experience significant lags and overheating of the device. Overheating also leads to the phone restarting in the midst of the game. Thus, many players find this extremely demotivating. And the fact remains, buying a phone with quality specs isn't everyone's cup of cake. 
Thus smartphone industry decided to rationalize around this opportunity. Their branding strategy has now changed. Companies now target potential consumers who are avid PUBG mobile players. However, potential target market is mostly players belonging to a young age demographic. From teens to mid twenties. Obviously, the targeted demographic are highly dependent on their parents. Thus, buying a quality phone for specifications is difficult when you are financially dependent. So, smartphone industry players decided to revamp their branding strategy. That is to produce phones with quality specs at competitive or economical pricing. Many new entrants such as Realme entered into competition. The subventure of oppo now produces phones that are sold out within minutes of its launch. 
The point is there is always an offset when specifications and pricing is involved. But companies like Xiaomi, Oppo and realme decided to challenge the basic norms of the industry. There branding strategy now involves quality specs and economical pricing. Realme itself uses sony lenses for their camera. The question is: how are they able to reduce their overall cost of production? The answer is; companies have now little to no advertising budget. And are highly reliant on word of mouth and YouTubers opinions. Social Media has provided a versatile platform that helps companies target customers and increase awareness regarding their brand with just a few simple taps.  
Is PUBG mobile just a trend?
PUBG isn't just a trend or fad. Tencent Gaming won't be stopping anytime soon. The company just released its 10th season with new maps and modes for players. The company's revenue generation is almost 540% per annum. Even though PUBG was unable to monetise in the Chinese market. Losing a huge chunk of the market. This did not slow them down. The company has now introduced a similar game called 'Game for peace'. Which now has Chinese government approval.  
Safe to say one game has brought in a colossal change not only in the mobile gaming and application industry but also smartphones. 
Muhammad Usman
Experienced marketer with a demonstrated history of working in digital marketing and branding. Muhammad Usman specializes in growth hacking for businesses with a mix of marketing, corporate communication, and user experience (UX) strategies. He empowers brands to communicate with their target audience through end-to-end digital marketing and branding strategies.
Related posts
Subscribe
* You will receive the latest news and updates on your favorite celebrities!