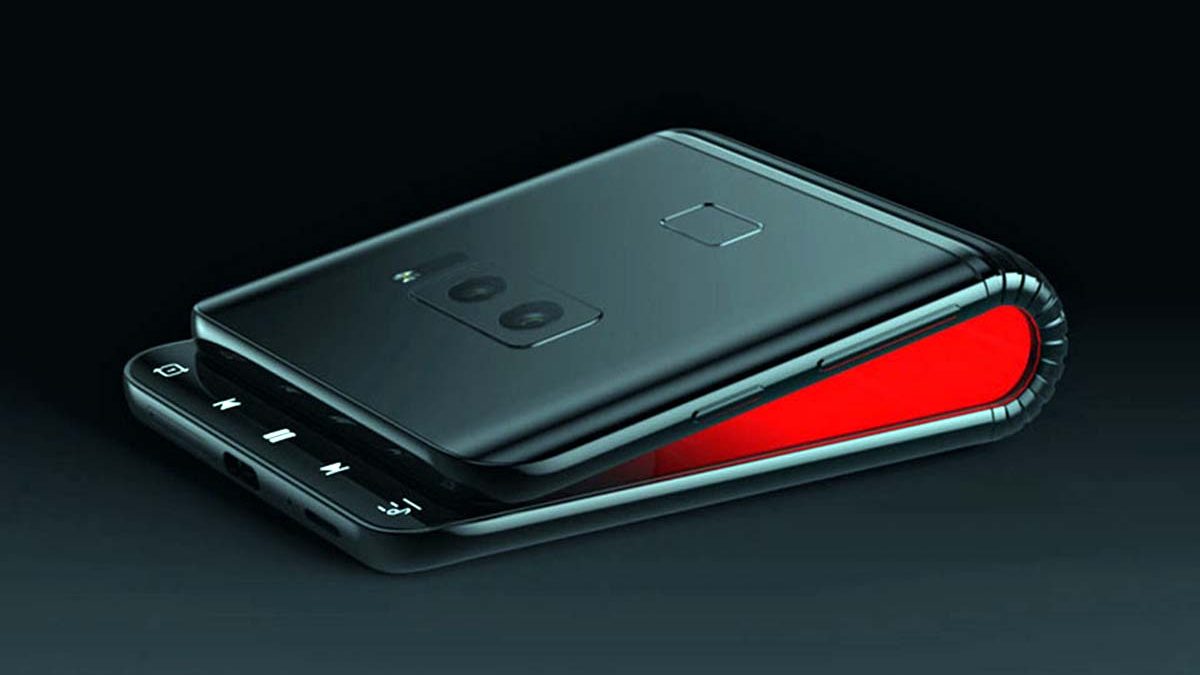 A
device unlike any before, Samsung galaxy Fold remains the most exciting phone of 2019. The device has the potential to be folded upon to reveal a 7.3 -inch tablet-sized flexible display. Its front contain a smaller "cover" display proposed for accessing the device without opening it. This phone took over 10 years to be manufactured and has gone through over 1,000 different prototypes as well as the further durability improvements.
Samsung has spent a lot of time working on the dual-axis hinge that basically allows the device to be smoothly folded in the best way. Its manufacturing story has been very interesting as its second version came with the cap on the top to prevent dust from entering inside of the device. Samsung has also put metal inside to prevent the device from bending too far by the user. Folded Galaxy Fold is smart enough to be clasped easily with one hand.
Fingerprint Scanner of Samsung Galaxy Fold
The fingerprint scanner is placed on the side so you can unlock the phone by just picking it up! Unlike some other foldable phones, Samsung went with a book-like experience. Where it folds inward and has fitted this device with the best-of-the-best specifications and features. Samsung made major improvements to the design of its first foldable phone. As initially the Fold suffered screen breakages that delayed its sale.
Reviews
After design flaws began causing reviewers' phone screens to break, Samsung Galaxy postponed the Fold's release date and went back to the drawing board to fix the problem. Now, a new and improved Samsung Galaxy Fold will go on sale in September, starting in Korea and branching out throughout Asia and Europe before heading to the US.  What's actually is changed in the new version? You can visit the link buff.ly/2N4ssSz to know what has been changed! The fixed device is now officially released. Above all, here's a look at some of the positive things reviewers had to say about the Fold:
"[The Fold's] super-sized, 7.3-inch display has a resolution of 2,152 x 1,536 with an aspect ratio of 4:2:3, making the Fold quite possibly the best smartphone I've ever used for entertainment on-the-go." — Business Insider

"But mainly, I loved using it for reading and for watching movies. It's just fun to be able to carry a display this size right in your pocket," Todd Haselton, CNBC

"And yet, using the Galaxy Fold in tablet mode is a joy. It's great to have a huge screen for watching videos and reading." — Dieter Bohn, The Verge

"Almost as soon as I slipped the Samsung Glaxy Galaxy Fold from its packaging, it became clear to me how a foldable phone could right the wrongs of our current smartphones. It's a small phone when you need to do phone things, a tablet when you need to do more." — Joanna Stern, The Wall Street Journal
In Conclusion, These are the specs of the updated Galaxy Fold model
Weight: 276g
Folded: 62.8 x 160.9 x 17.1mm I Unfolded: 117.9 x 160.9 x 7.6mm
OS: Android 9 I Main screen size: 7.3-inch
Resolution: QXGA+ (2152 x 1536) I Cover screen size: 4.6-inch
Resolution: HD+ (1680 x 720) I CPU: Octa-core
RAM: 12GB I Storage: 512GB
Battery (4G):  4,380mAh I Battery (5G):  4,235mAh
Cover camera: 10MP I Front camera: 10MP + 8MP
Rear camera: 16MP + 12MP + 12MP
Make sure you stay up-to-date with all the latest PromiAD marketing-related news by following us on Twitter, Facebook, Instagram, and LinkedIn.