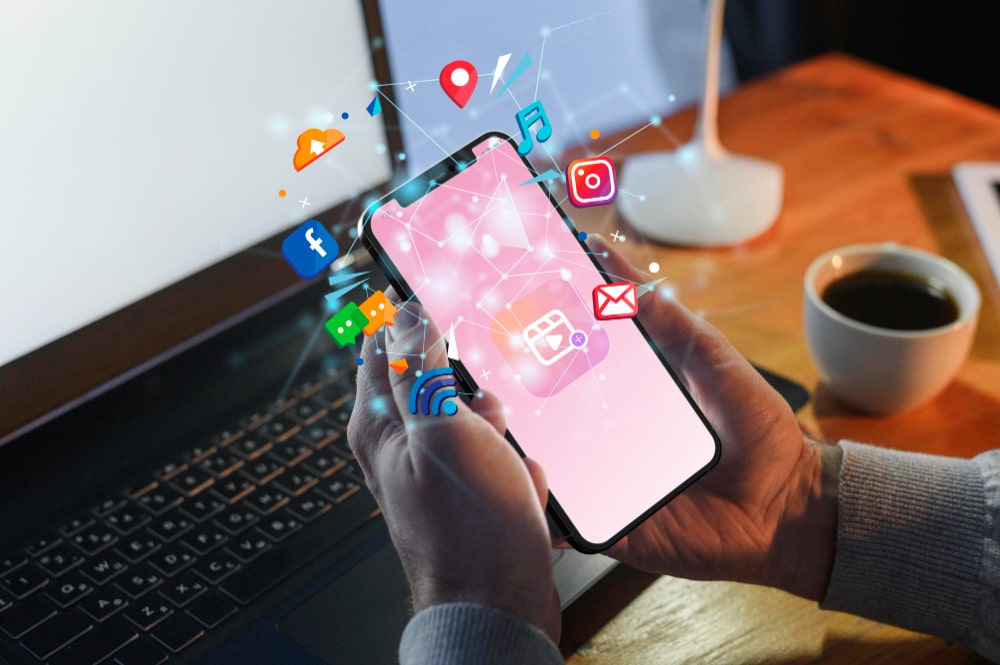 Top Digital Marketing Agencies in Pakistan
PromiAD, 4 weeks ago
5 min

read
11
In a world that's increasingly digital, the importance of effective digital marketing cannot be overstated. Pakistan, with its expanding online marketplace, has witnessed a quick rise in the number of digital marketing agencies striving to help businesses make their mark in the digital realm. Let's look at some of the top digital marketing agencies in Pakistan, that are continually evolving and using innovative approaches in the digital marketing landscape.
Bramerz
As one of the pioneering digital marketing agencies in Pakistan, Bramerz brings a wealth of experience and a diverse range of services. This includes SEO, content marketing, social media management, and web development. Their focus on data-driven strategies has been a key factor in their consistent success.
Bramerz doesn't just offer services; they offer solutions. They understand that the digital marketing landscape is about more than just creating content or managing social media profiles. It's about achieving measurable results. Bramerz is adept at delivering these results, and that's why they are considered among the best digital marketing agencies in Pakistan.
Ogilvy:
Ogilvy is an inspiration in the world of digital marketing globally, known for its innovative and creative campaigns that leave a lasting impact. With a strong presence in Pakistan, Ogilvy combines data-driven strategies with convincing storytelling to create digital marketing solutions that resonate with Pakistani audiences. Their expertise in social media marketing, content creation, and SEO optimization has helped numerous businesses in Pakistan establish a strong online presence and drive substantial growth.
Symmetry Group
Symmetry Group stands at the forefront of Pakistan's digital marketing industry for several reasons. First and foremost, their commitment to excellence is evident in the results they deliver for their clients. Whether it's search engine optimization (SEO), social media marketing, content marketing, or web development, Symmetry Group consistently produces exceptional outcomes.
What sets them apart is their deep understanding of the ever-evolving digital landscape. They stay updated on the latest trends and algorithms, ensuring that their strategies remain effective in a dynamic online world. This adaptability, paired with their data-driven approach, has helped countless businesses enhance their online presence, making Symmetry Group a top choice for those seeking reliable digital marketing services in Pakistan.
Buzz Interactive:
Buzz Interactive is synonymous with creativity and effectiveness in the digital marketing sphere. This agency excels in social media management, influencer marketing, and search engine optimization. Buzz Interactive's team of experts utilizes cutting-edge techniques to enhance brand visibility and engagement. They have a proven track record of elevating businesses through strategic digital marketing campaigns, making them one of the go-to agencies for companies seeking impactful online marketing solutions in Pakistan.
United Sol:
United Sol is a full-service digital marketing agency that offers a wide array of services ranging from web development to search engine marketing. What sets United Sol apart is their holistic approach to digital marketing, where they integrate various elements such as web design, social media marketing, and PPC advertising to create cohesive and high-impact campaigns. Their data-driven strategies and commitment to staying updated with the latest industry trends make them a reliable partner for businesses aiming to enhance their online presence and drive conversions.
ArtX Pro:
ArtX Pro stands out for its innovative and visually stunning digital marketing solutions. Specializing in creative content, graphic design, and video production, ArtX Pro transforms ideas into captivating visual experiences. Their expertise lies in crafting compelling multimedia content that not only captures attention but also communicates brand messages effectively. By combining artistic flair with digital marketing strategies, ArtX Pro helps businesses in Pakistan convey their stories in a visually engaging manner, driving higher engagement and brand loyalty among their target audience.
Kreative Sparks
Kreative Sparks, based in Karachi, is another shining star in Pakistan's digital marketing landscape. Their comprehensive range of services includes web development, SEO, and content marketing. Their dedication to creativity and their unique ability to craft distinctive digital experiences for their clients are what set them apart.
Kreative Sparks believes that every client is unique, and their approach is tailored accordingly. They understand the importance of creating a digital presence that resonates with the target audience and creates a lasting impression. This personal touch, combined with their creativity, makes them one of the best digital marketing agencies in Pakistan.
Digital Eggheads
Digital Eggheads, based in Islamabad, excels in web development, SEO, and social media marketing. Their experienced team has helped numerous businesses grow their online presence and achieve their digital marketing goals.
Digital Eggheads' strength lies in their extensive experience and expertise. They've worked with a wide range of clients, both local and international, and have a deep understanding of what it takes to succeed in the digital world. Their ability to provide tailored solutions based on this experience is a key reason they are considered among the top digital marketing agencies in Pakistan.
Brandians:
Brandians is a leading digital marketing agency in Pakistan, celebrated for its active approach to online marketing. Specializing in branding, web design, and digital advertising, Brandians crafts bespoke campaigns tailored to meet the unique needs of their clients. Their innovative strategies and visually appealing designs have earned them a reputation for delivering outstanding results. Through meticulous market research and a deep understanding of consumer behavior, Brandians ensures that their clients' brands not only stand out but also thrive in the competitive digital landscape.
In the fast-paced world of digital marketing in Pakistan, these agencies stand out as leaders, shaping the online landscape for businesses of all sizes. They've not just helped businesses establish a strong online presence but have also significantly contributed to Pakistan's growing digital economy.
No matter if you're a small startup or a big corporation, teaming up with one of these agencies can revolutionize your digital marketing game. Their expertise, innovative strategies, and dedication to delivering tangible results make them the go-to choice for businesses aiming to thrive in the digital era. By understanding what sets these agencies apart, you can confidently select the one that aligns best with your business objectives. Partnering with them means embarking on a path toward digital success, where your brand can shine and prosper in the ever-changing digital landscape of Pakistan.
Related posts
Subscribe
* You will receive the latest news and updates on your favorite celebrities!