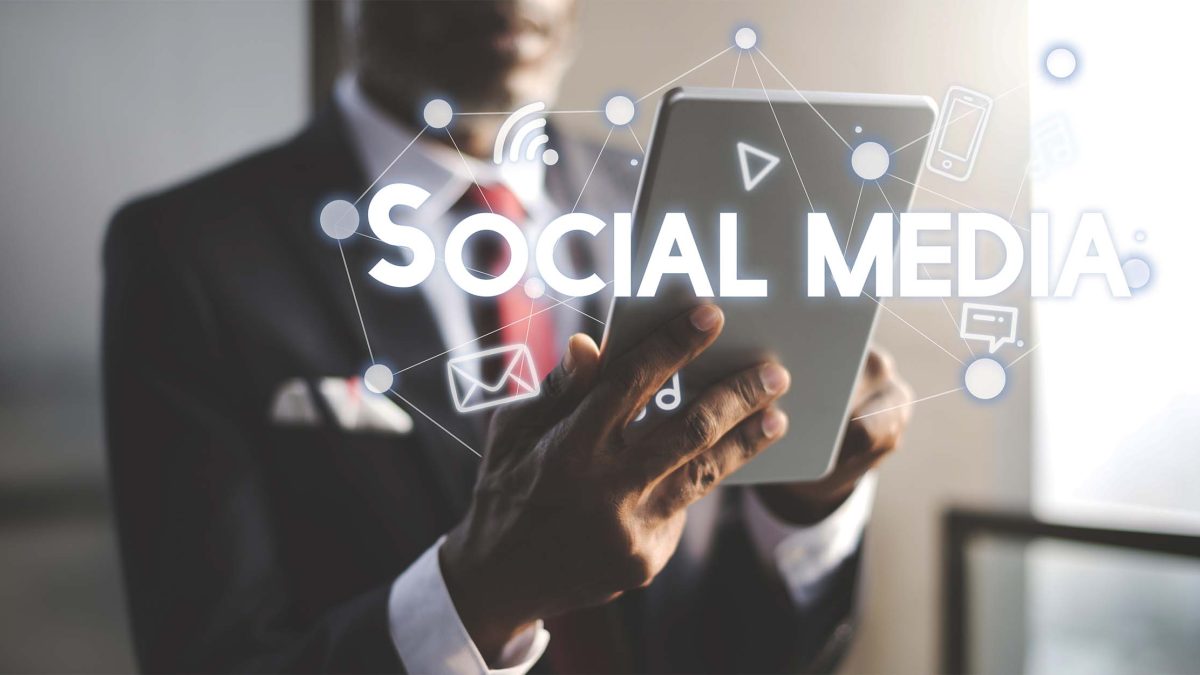 Social Media in Pakistan is evolving – 2023 Trends
Muhammad Usman, 7 months ago
2 min

read
771
Social Media in Pakistan is evolving the way world moves in 2023. In our data-backed social media trends analysis, we have covered essential insights for your brand to consider. In social media brand wars, to stay competitive you can't work with outdated assumptions. Understand your audience and their preferences for engaging with brands on social media.
To understand which social media platform people use in Pakistan to discover brands like yours? In this analysis we have covered the 2023 social media trends in Pakistan:
Social Media Global Overview
As per the report globally, active social media users reached 4.76 Billion. Globally total internet users have reached 5.16 billion & 5.44 billion unique mobile phone users.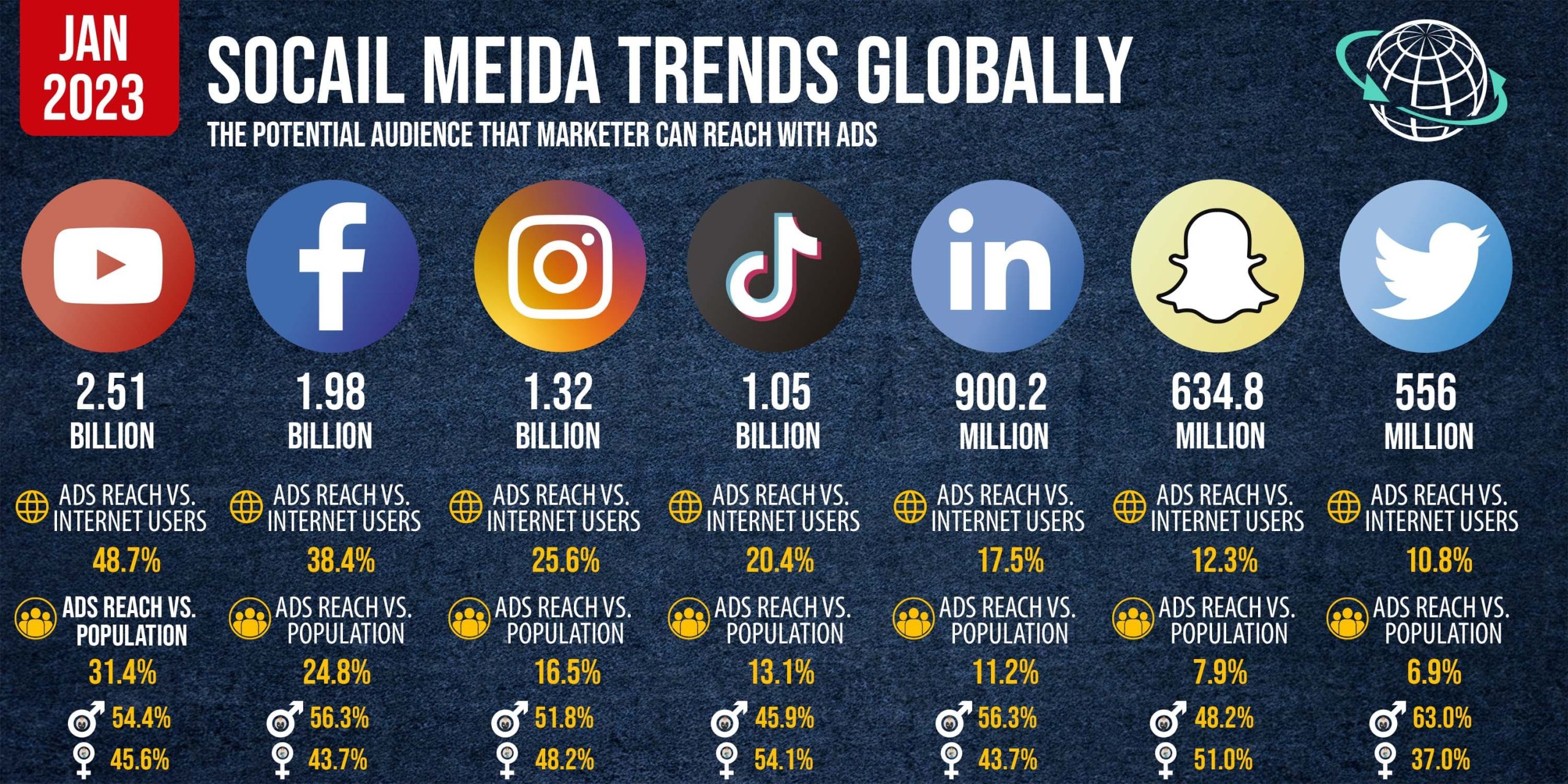 Global monthly active WhatsApp users are 2 billion. However, female users as a percentage of total female & male users are 46.5% whereas, male users as a percentage of total female & male users are 53.5%.
2023 Social Media Trends in Pakistan
In January 2023 there were 71.70 million social media users in Pakistan, which is 30.1% of the total population of 238.1 Million (73% male social media users vs. total social media users) (27% female social media users vs. total social media users).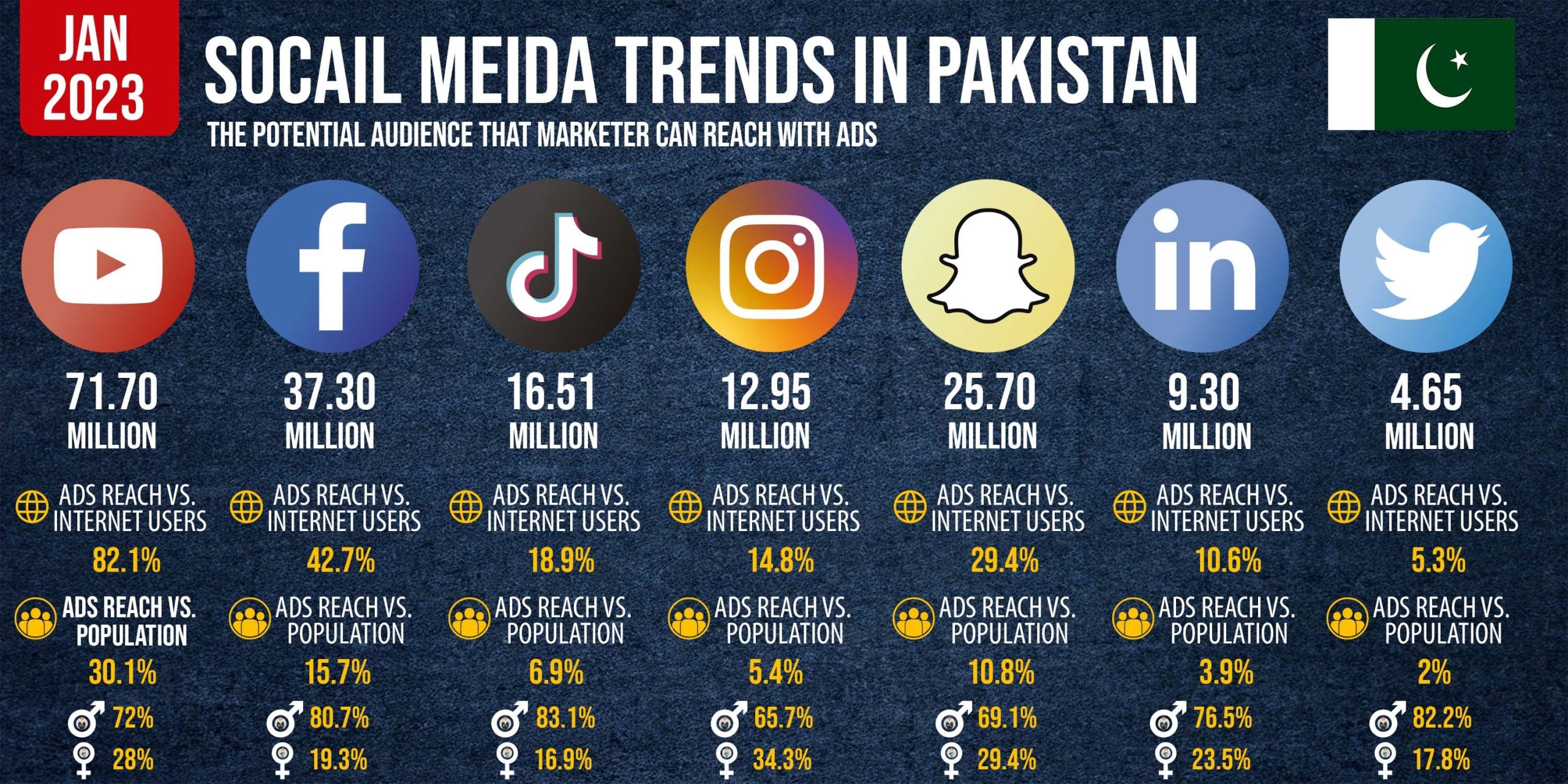 YouTube is Pakistan's most-used social media platform in 2023 with a potential ad audience of 71.70 million. The YouTube audience is 82.1% of total internet users (87.35 Million) in Pakistan & 30.1% of the total population (238.1 Million) in Pakistan.
Share of Web Traffic by Device:
In Pakistan, 72.96% of web traffic by the device is through mobile phones. This shows that companies should pursue "brand in hand initiative" by integrating mobile marketing into overall marketing strategies. 26.03% of web traffic is from laptops & desktop computers, whereas 0.99% is from tablets & only 0.01% from other devices.
Internet Users in Pakistan 2023
According to the Digital report published by We Are Social & Meltwater, there are 87.35 million internet users in Pakistan.
As per the recent updates of February 2023 by the Pakistan Telecommunication Authority (PTA) below are the updated numbers.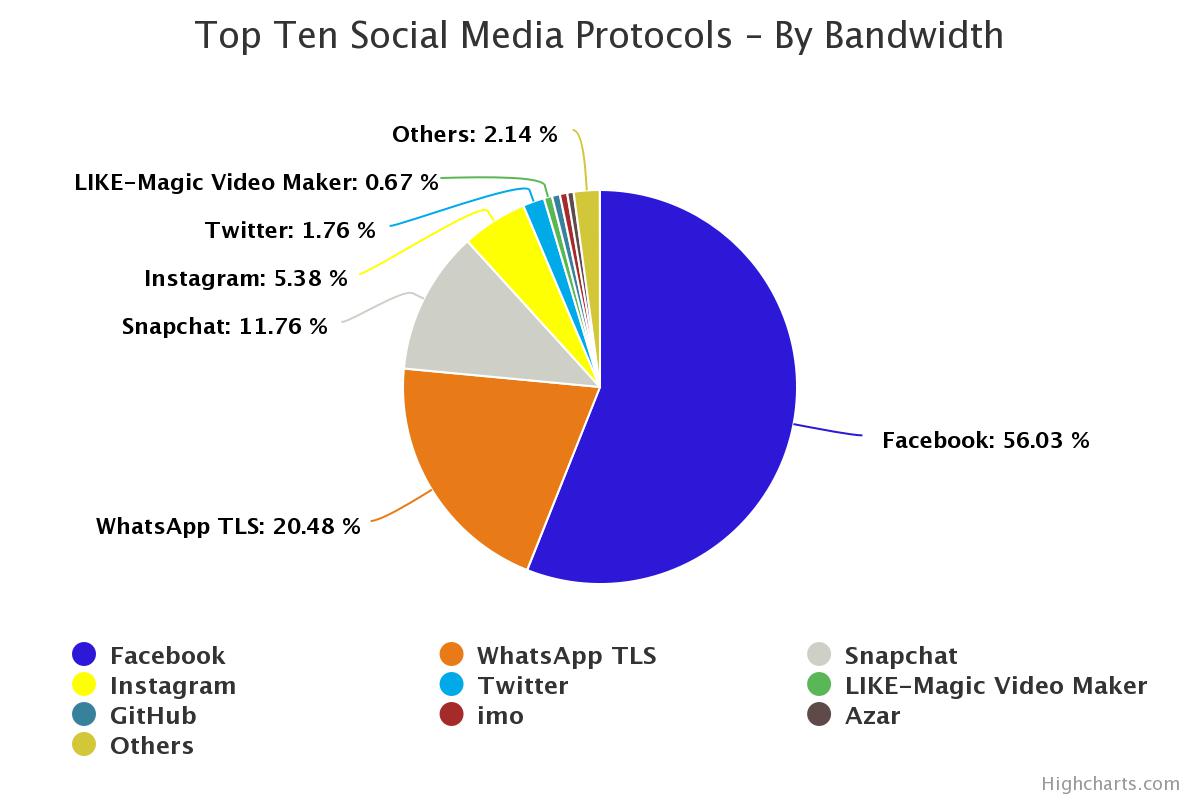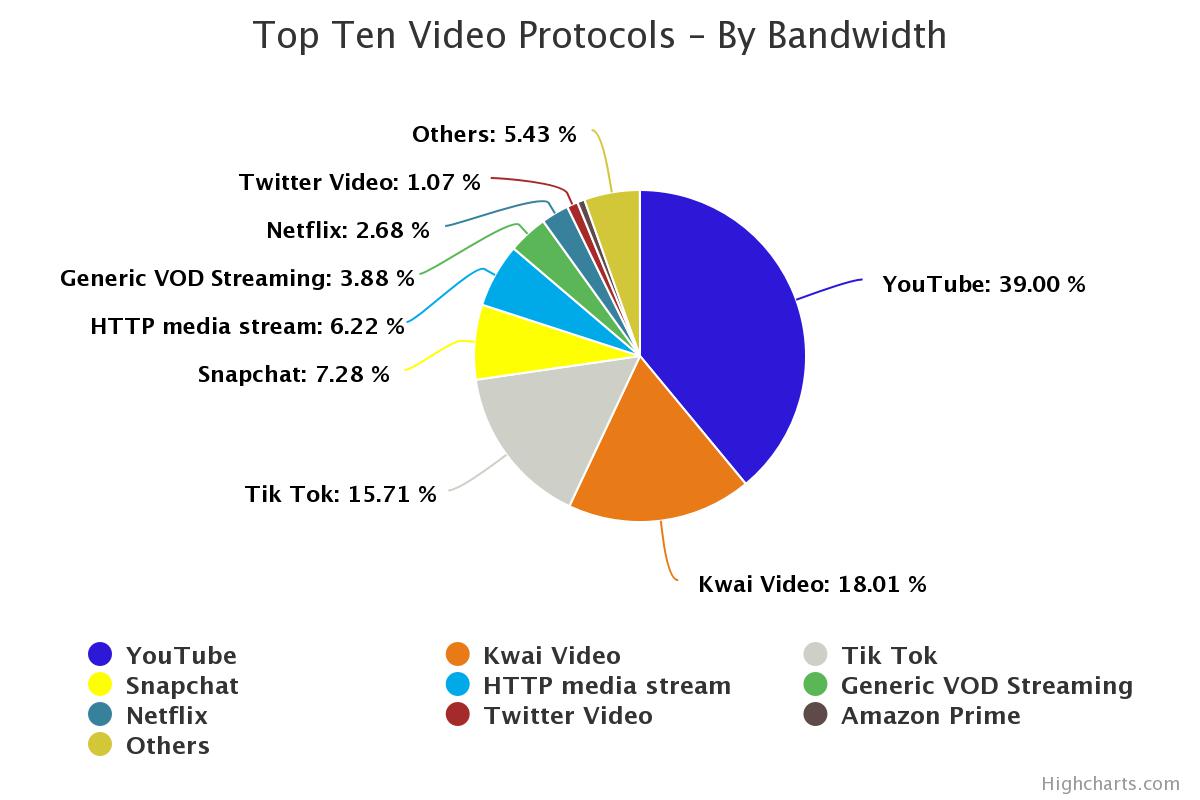 Please make sure you stay up-to-date with all the latest marketing-related news, trends, and strategies by following PromiAD on Twitter, Facebook, Instagram, and LinkedIn.
Muhammad Usman
Experienced marketer with a demonstrated history of working in digital marketing and branding. Muhammad Usman specializes in growth hacking for businesses with a mix of marketing, corporate communication, and user experience (UX) strategies. He empowers brands to communicate with their target audience through end-to-end digital marketing and branding strategies.
Related posts
Subscribe
* You will receive the latest news and updates on your favorite celebrities!