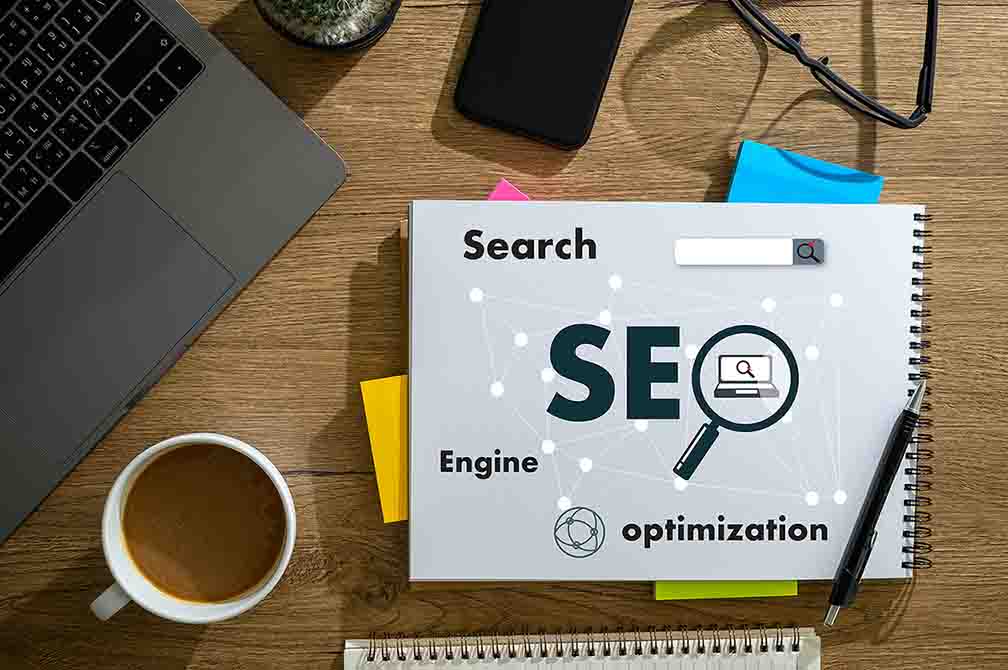 SEO trends to look out for Winning SEO Strategy
Muhammad Usman, 3 years ago
4 min

read
131
Time to bring out the best in your team! It's time to coop up a new content strategy. Search Engine Optimization (SEO) is a critical part of digital marketing. As business dynamics are changing. Companies are shifting towards digitization to reach more potential customers and markets. It is significant that your website ensues certain requirements to be shown on Google searches. Thus, following SEO trends and content strategy is extremely important, to stand out in the crowd.
Featured Snippets
Snippets have taken over the search engine. Basically, it summarizes what you are looking for and will help you to optimize for SEO trends relevant to your business niche.  You enter a query on the search engine bar and google then brings you a clear answer (before links). This improves the user's experience. However, the featured snippet is basically above the number one organic result. Referred to as 'Position 0'. To drive more traffic to your website make sure to provide clear and concise answers. Google has an algorithm that determines which snippet to be featured. Also, future predictions show that snippets will drive almost 56% of traffic to your website.
Influencer Marketing is taking precedence
Intrusive advertising doesn't garner a lot of attention from users. Most go unnoticed or are eventually reported. The point is users are looking to gather useful information about products or services. Most intrusive ads are considered biased and unhelpful. Thus, companies are now opting for 'organic influencers'. Organic influencers basically provide honest opinions about a brand. They usually invest their own resources and provide useful information. In this way, potential customers are able to engage with an influencer and are more likely to buy the end product when satisfied. Seeing this digital marketers are now investing in influencer marketing programs. Many companies also seek influencers as their brand ambassadors as well.
Besides this, influencer marketing can help improve your content reach, help generate more traffic, and also become valuable backlinks for your website. This will, in turn, boost your search engine rankings.
Rank Tracker
Rank Tracker is a useful way to bring you better keyword searches. All you have to do is identify which keywords are important to your industry. Once identified, use the rank tracker with google search console account and analyze the keywords you have selected. This will basically provide you with useful insights. As to which keywords will bring you more clicks (drive traffic) to your website. 
BERT
Google uses its own algorithms to improve user experience. These algorithms help avoid blogs or stories that are excessively filled with keywords only. However, in 2020 nothing of this sort will take precedence. Google will now be ensuing searches or pages with relevant information and proper use of keywords. Thanks to their new algorithm 'BERT' companies will now have to come up with a strong content derivation strategy. Then again to show up in rankings make sure to utilize the Rank tracker software!
Semantic Search
The concept of Semantic Search isn't new at all. However, things have changed. Google doesn't look for exact keyword matching searches anymore. Google now looks into query context and search intent. In simple words, this actually means, a semantic search aims at finding out the users' intent. This is different from what lexical search ( match keywords to web pages) is. For instance, if you enter 'Grey's Anatomy' in your search bar. Google will display results in accordance with a hierarchy. Like a TV show, medical books, actors and actresses profiles, reviews, and many others. The point is every one of the search displayed is related to a conceptual level. The figurative point here is then again 'content'. Google will analyze how useful the information is to reach a conceptual-hierarchical level. 
Besides this, make sure your website ensures a 'secure browsing' sign. For this activate SLA as per the need of your website. This is extremely important for user safety. Even if your digital marketing strategy brings in traffic if your website isn't secure a user will leave immediately. This will also increase your bounce rate and all your efforts will go in vain. 
Muhammad Usman
Experienced marketer with a demonstrated history of working in digital marketing and branding. Muhammad Usman specializes in growth hacking for businesses with a mix of marketing, corporate communication, and user experience (UX) strategies. He empowers brands to communicate with their target audience through end-to-end digital marketing and branding strategies.
Related posts
Subscribe
* You will receive the latest news and updates on your favorite celebrities!