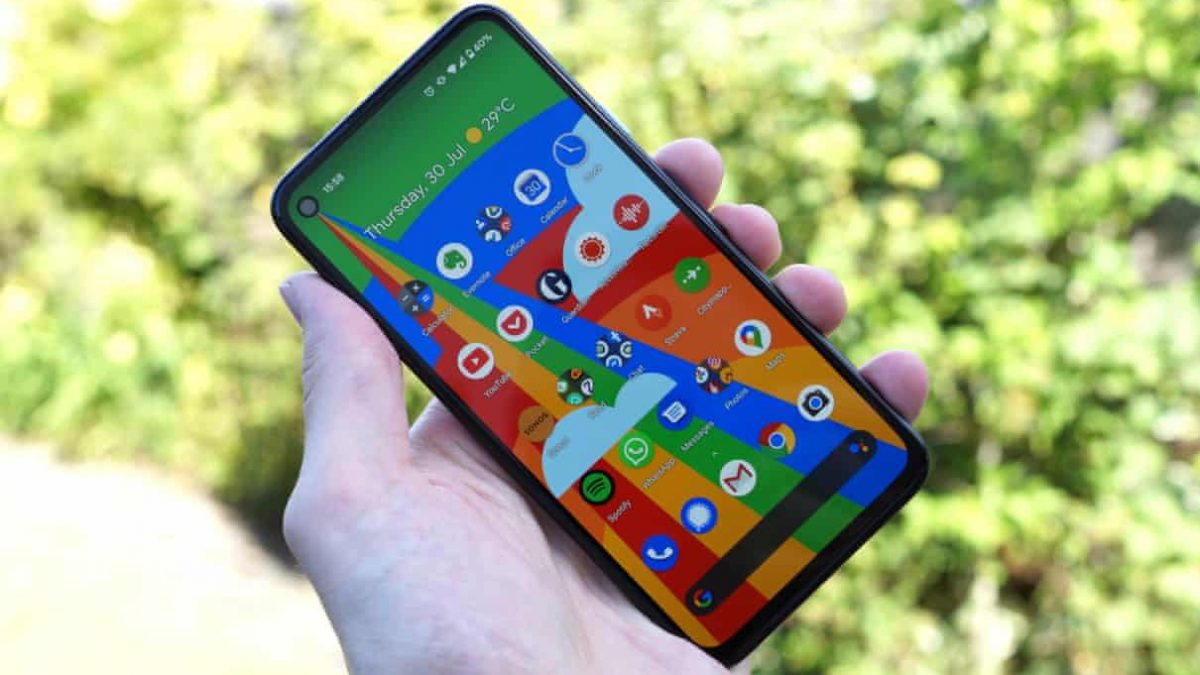 Pixel 4A review: budget friendly with high quality specifications
Muhammad Usman, 3 years ago
3 min

read
108
Radically revolutionizing digitization has always been Google's mantra. The company has yet again enamored thousands with its latest addition: Pixel 4a. What is so different about the phone is that it is; budget-friendly ensues high-quality specifications and has a great camera.
The phone replaces last year's Pixel 3a and 3a XL. However, Pixel 4a is an amalgamation of the best features taken from the previous models and marketed at an economical price. The phone has a sturdy body that emits quality. The screen dimension is 5.8 inches (FHD plus OLED) and is reasonably slim with 8.8mm thickness. As compared to its predecessors the phone has a 4.5% bigger screen but overall body is 5.8% smaller.
Pixel 4a looks smaller but it is power-packed with great features without any extra frills such as face scanner or wireless charging. The phone may look smaller but it is power-packed with great features. There are no extra features or frills such as face scanner or wireless charging. However, there is a universal USB-C socket for power which is commonly found in other phones as well. Also, the phone has stereo speakers for music aficionados on a budget. The only downside is that the phone isn't water-resistant which could be a problem for many if any mishaps should happen.
Pixel 4a specifications
The 5.8 inches phone has a powerful Qualcomm Snapdragon 730G processor. Pixel 4a has only one variant with 6GB ram and 128 storage. This is great for storing hundreds and thousands of photos, videos, and applications. The phone has the latest Android Q version also called Android 10. The camera is the real deal with 12.2 megapixel rear and 8 mega pixel selfie camera powered by artificial intelligence and machine learning. The chic phone has 4G LTE only but Google plans to introduce a 5G variant soon.
Performance
The budget-friendly Pixel 4a ensues 6 GB ram which makes it easier for the user to swap between different applications without the glitchy nuance. The phone is relatively great for gaming purposes also. Regarding the battery time, the phone can easily last for a whopping 31 hours as compared to the last two predecessors. Obviously, battery time is dependent on the usage as well.
Environmentally sustainable
Pixel 4a ensues 45% of post-consumer recycled material. An approach that is pertinent in times of climate change and ecological degradation. Making this as a benchmark, Google plans to shift dynamically towards a 'greener approach' by 2022. The objective is to manufacture products using recyclable material to lessen environmental impact.
Superior Google Assistant experience
Pixel 4a uses advanced tech with a local recognition system that lets you command back and forth speedily. There are no lags whilst you rattle with tasks, instructions, or processes. The phone also has Google's Now Playing system which lets you recognize songs on the go just like Shazam.
The Phone is economical but not perfect
However, there are a few downsides of Pixel 4a as well. But depending on the high-quality specs they seem redundant. Firstly, the phone isn't water-resistant which is a deterrent for many. Also, ensuing the physical aspect, Pixel a4 has a plastic body. This could be discouraging in comparison to other leading competitors. But if the price factor is relevant then the phone posits as a great option.
Muhammad Usman
Experienced marketer with a demonstrated history of working in digital marketing and branding. Muhammad Usman specializes in growth hacking for businesses with a mix of marketing, corporate communication, and user experience (UX) strategies. He empowers brands to communicate with their target audience through end-to-end digital marketing and branding strategies.
Related posts
Subscribe
* You will receive the latest news and updates on your favorite celebrities!