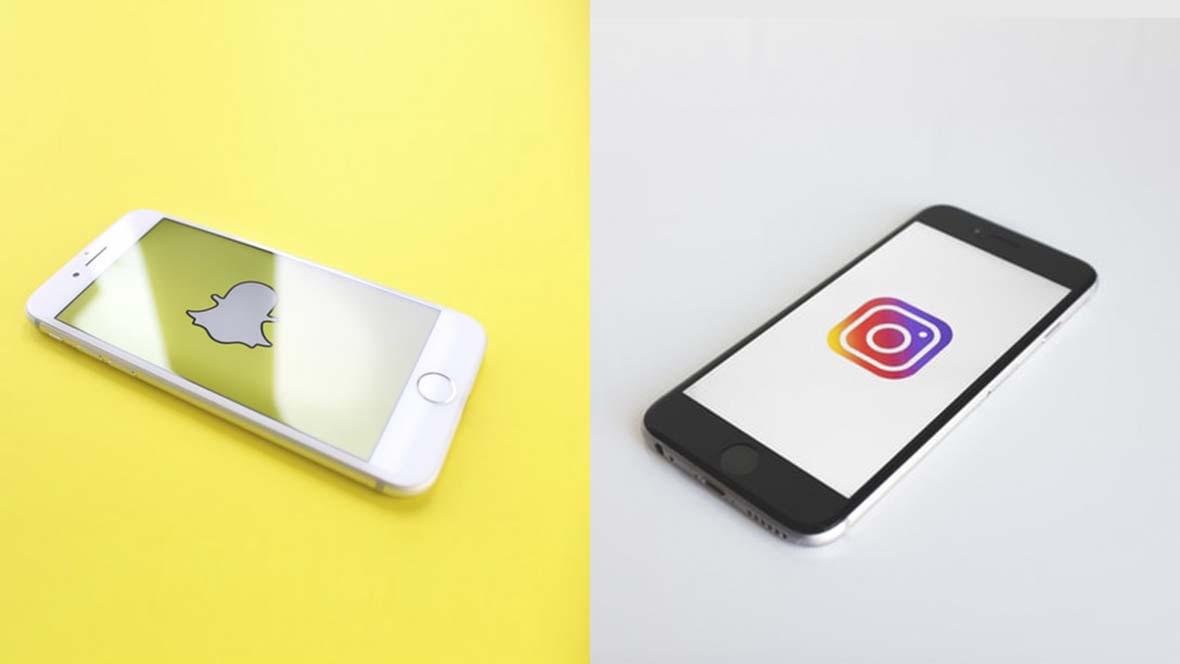 SnapChat and Instagram are bringing new updates and features
Muhammad Usman, 1 year ago
3 min

read
123
Here is some good news! Snapchat and Instagram are bringing new updates and features in 2020. Yes, your excitement should go overboard. Because the features are super amusing and overly entertaining. Plus you will be able to create tons of memes and posts for your friends too. Previously, TikTok was the raging means of viral video content. But Snapchat and Instagram are now amp-ing up their game with new features! Addicted to social media?
Snapchat is testing a new 'Cameo' mode
Snapchat has already begun a testing mode for its new Cameo feature. Through Cameo mode, you will be able to enter your faces into GIFs. We all know how important small video clips and Gifs are for our amusement. Through this cameo-mode get ready to spin a funny angle to gifs and ensue laughter amongst your social circle. The new cameo mode is still being tested in France. Chances are the new mode will release during the winter holiday season. 
This is how you will create Gifs using the cameo mode. All you need to do is access the Snapchat messaging keyboard. Tap the bitmoji icon and the new option will appear. Click that and you will be able to take a selfie for the new mode. Once you do that, reference Gifs will be provided for you to choose from and edit. For starters, as a reference, Snapchat will provide 150 to 200 images. Facebook is already testing a new meme and gif making -application for its users. Let's see how the new cameo mode pans out.
Instagram is working on a new mode called poses and various layout options for stories
Instagram is working on various layout options for their stories tab. In this way, Instagrammers will be able to choose various presentation styles and modes for their stories. The new layout options will include six grid styles which will allow you to add pictures and stickers. Also, a range of new boomerang feature is coming to Instagram. We all love boomerang. It is one of the most used features of Instagram and has also created lots of viral video content. The new creative range of boomerang includes hold, dynamic, slow-mo, duo and duo again. Excited much? 
However, the news doesn't end here. Instagram is also working on a new mode called poses. Above all, the new mode will allow you to create various motion styled clips from your images. Just like the 10-year challenge that took heed in 2019. Get ready for many other challenges to ensue using the poses mode in 2020. The poses mode will also be helpful for companies. Brands and businesses alike can market their product using various angles and provide step wise information for their users.
Make sure you stay up-to-date with all the latest PromiAD marketing trending news by following us on Twitter, Facebook, Instagram, and LinkedIn.
Muhammad Usman
Experienced Marketer with a demonstrated history of working in the information technology and services industry. Skilled in Digital Strategy, Branding, and Corporate Communications. Passionate for growth strategies to help purpose-driven branding & digital marketing.
Related posts
Subscribe
* You will receive the latest news and updates on your favorite celebrities!